A.I. and Data-Centric Approach

to Digital Transformation
Leveraging AI creates a scalable approach that detects, understands, and prioritizes online digital services in an unparalleled way.
See how our services and technology can help with your digital transformation.
Every industry contains its own industry-specific lingual. Our technology enables a self-learning process that seamlessly learns the latest slang found on social media channels.
Just because a message contains the name of a company doesn't mean the message itself is relevant to the brand. Our algorithm not only filters social media data based on the underlying context of the message but determines its relevancy to a social trend.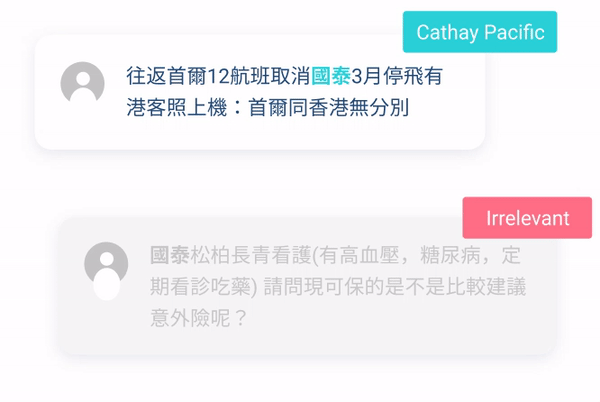 Contextual Categorization
Instead of relying on a defined set of complex keyword rules to categorizes the social trend forecasts, our platform automatically analyzes the entire context of a post to interpret its topic, sentiment, and impact.
Impact - rate the viral factor of the pos